History Department Statement on Systemic Racism and Injustice
As historians, we know Black People are subjected to violent racism in our country that began more than 150 years before the Declaration of Independence had a single signature. We cannot — must not — ignore that our history contains such travesties as the Atlantic passage, slavery, lynching, Jim Crow laws, disenfranchisement, redlining, mass incarceration, and police brutality and much more. Systemic racism is not merely a part of our history. It lives on in our communities today.                                
We stand with those who are fighting to eradicate the structures of racism and injustice in the wake of the recent murders of George Floyd, Breonna Taylor, Tony McDade, Ahmaud Arbery and so many others. Along with the American Historical Association, the Association for the Study of African American Life and History, and the Organization of American Historians, we urge all members of our campus community to study the hard parts of our country's past. We need keep educating ourselves and listening to each other, especially to the voices of Black students and alumni who shared their gut-wrenching experiences with racism and exclusion on our campus. 
History also reminds us that change is possible if we commit to working for that change. We unequivocally assert that Black Lives Matter.
Historians Reflect on Current Events
Teaching During the Pandemic
Featured Alumni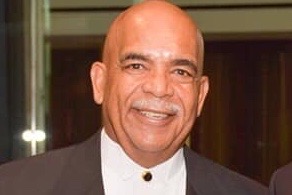 Bruce Lemmie
By Debbie Cutler
Mizzou Alumni Bruce Lemmie graduated from the Department of History in the early 1970s and now resides in Texas where he is retired after a long career at State Farm Insurance Company. He now volunteers on several projects to preserve the memories and experiences of his African American ancestors. One project is helping to inform the world about the history of Buffalo Soldiers and get the word out about the Buffalo Soldier National History Museum, where he is a board member. African Americans participated in every great American war since the Revolutionary War.
The second is preserving and building a memorial park upon the land where Black prisoners, victims of the convict-leasing system, were buried during a time when Americans of African descent were considered free, unless incarcerated – a loophole in the 13th amendment. He also researches his own family's slavery past through genealogy.