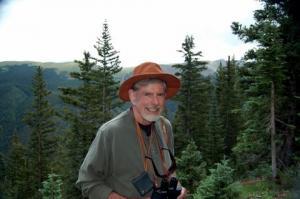 Professor Emeritus
Education
Ph.D., University of Wisconsin at Madison, 1962
U.S. Social History, History of Modern Science
Post-Doctoral Fellow of the Society for Values in Higher Education, 1964-65, Union Theological Seminary, New York City.
B.A., Oberlin College, 1956
M.S., University of Wisconsin at Madison, 1957
Bio
After taking early retirement, I spent two years as a member of the history of science and technology group in the Department of History at University of West Virginia, Morgantown and four years as assistant to the provost of Kansas State University at Manhattan.
Since leaving Missouri I published two major volumes in the history of science: The History of Astronomy: An Encyclopedia (Garland, 1996) was the Astronomy Book Club primary selection for summer 1996 and American Astronomy: Community, Careers and Power, 1859-1940 (University of Chicago Press, 1997).
Since moving to the high desert in Taos, New Mexico I have devoted myself to writing fiction and have published three volumes with James Rock & Co. These are available in both hardback and e-book formats. See my website, http://www.taoswriter.com
I am currently finishing an historical novel set in Second Empire Paris and collection of short stories based on my career in higher education. This volume has the working title, Failing Grades.