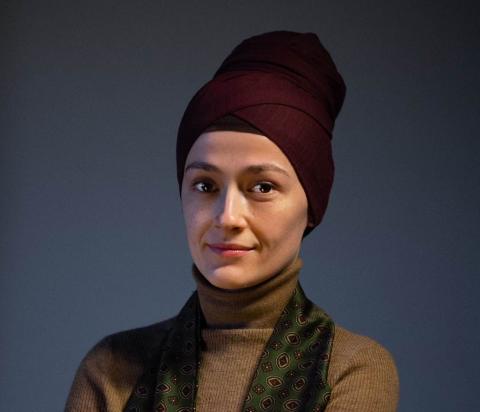 Assistant Professor
615 Locust St. Bldg., Rm E112
573-882-2481
Bio
Merve Fejzula is a historian of modern Africa and its diaspora, specializing in twentieth-century West Africa's global connections. Her research interests bridge African intellectual and art history, Black internationalism, and the history of political thought. She is currently at work on a book manuscript, which examines the transformation of the Black public sphere between 1947-77 through a history of negritude - the philosophy of Black humanism most associated with the francophone Black world. This study reconstructs a network of francophone and anglophone West African and diasporic intellectuals, artists, and institutions crucial to negritude's dissemination and conceptual reinvention. It argues that this history pushes us to reexamine conventional understandings of the development of public spheres. Concurrently, she is also working on a curatorial project about Younousse Seye, Senegal's first female contemporary artist. A self-taught painter and sculptor whose work has been exhibited across Africa, who consistently advocates for African women, and whose acting credits include films with the legendary director Ousmane Sembene - Seye has had a remarkable career in both the plastic arts and film.
Merve's work has been the recipient of prizes, including the Institute of Historical Research's Sarah Pollard Prize and the University of Cambridge's Sarah Norton Prize. Her research has been funded by numerous fellowships and grants, including the University of Chicago, the Schomburg Center for Research in Black Culture, the Harry Ransom Center, the Royal Historical Society, and the Beinecke Library, among others. She began as a Preparing Future Faculty Postdoctoral Fellow at the University of Missouri in 2019 and completed her PhD at the University of Cambridge.
Research Interests
African intellectual and political history
African cultural and art history
Imperial history
Black political thought
Black internationalism
Courses Taught
History of Early Africa (HIST 1790, BLSTU 1790)
History of Modern Africa (HIST 1800, BLSTU 1800)
African Oral History (HIST 2950)
Women in African History (HIST 3800, BLSTU 3800, WGST 3005)
Race and Politics in South Africa (HIST 4000/7000; study abroad)
Recent Publications
Please email me if you would like a copy of any of my publications.
"Gendered Labour, Negritude, and the Black Public Sphere," Historical Research (2022): https://academic.oup.com/histres/advance-article/doi/10.1093/hisres/htac008/6603610?searchresult=1
"The Cosmopolitan Historiography of Twentieth-Century Federalism," Historical Journal (2020): https://www.cambridge.org/core/journals/historical-journal/article/cosmopolitan-historiography-of-twentiethcentury-federalism/9888195E1880734183FB97AB737BD3C9
Review of Gary Wilder's Freedom Time: Negritude, Decolonization, and the Future of the World, History: Journal of the Historical Association 102, no. 350 (2017): 344-46. http://onlinelibrary.wiley.com/doi/10.1111/1468-229X.12411/full
Review of Andy Fry's Paris Blues: African American Music and French Popular Culture, 1920-1960 entitled, "(Un)Cool Cats: Challenging the Traditional View of the French Response to Jazz," Journal of Jazz Studies 10, no. 2 (2014): 203-209: http://jjs.libraries.rutgers.edu/index.php/jjs/issue/view/8.