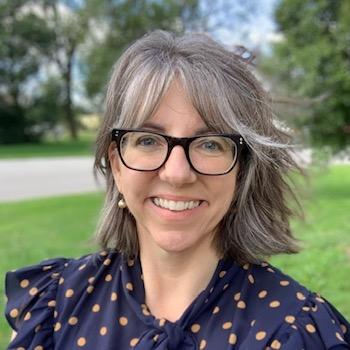 Kinder Institute Associate Director, Associate Professor of Law and Constitutional Democracy and Adjunct Professor of History
409E Jesse Hall
573-882-2533
Education
BS, magna cum laude, Truman State University, '97
M.A.E., Truman State University, '99
JD/MA, University of Virginia, '03
Ph.D., University of Virginia, '12
Bio
Carli Conklin joined the law faculty at University of Missouri in 2011 and was tenured in 2015.
After completing a B.S. in English and an M.A. in Education at Truman State University, Professor Conklin studied law and history at the University of Virginia through a joint J.D./M.A. program in American legal history. While at U.Va. Law, Professor Conklin was a Dillard Fellow and was awarded the School of Law's Madeleine and John Traynor Prize for her Master's thesis, which explored state court treatment of arbitration in early America. Professor Conklin served as Assistant Professor of History and Co-Creator/Co-Director of the Pre-Law Professional Program at John Brown University before returning to Virginia for her Ph.D. Her dissertation was an intellectual history of the meaning of the pursuit of happiness in the Declaration of Independence. 
Professor Conklin's research interests are in American legal history, with a focus on dispute resolution, legal theory, and rights dialogues in early America. She was a 2012 recipient of the Missouri Lawyers Weekly Women's Justice Award (Legal Scholar category) and the 2016 recipient of the University of Missouri School of Law's Shook, Hardy, & Bacon, LLC Excellence in Research Award.
Professor Conklin teaches courses in dispute resolution at the School of Law and courses in early American legal history and intellectual history through the Kinder Institute on Constitutional Democracy and the Honors College. She coordinates the Kinder Institute's Constitutionalism and Democracy Honors College Course Series, Society of Fellows program, and Kinder Scholars D.C. program and supervises the Journal on Constitutional Democracy, a student-edited undergraduate journal that explores political, historical, and philosophical ideas related to constitutional democracy in the United States.
Recent Publications
ymposium Introduction: Beyond the FAA: Arbitration Procedure, Practice, and Policy in Historical Perspective, 2016 JOURNAL OF DISPUTE RESOLUTION 1 (Spring 2016).
A Variety of State-Level Procedures, Practices, and Policies: Arbitration in Early America, 2016 JOURNAL OF DISPUTE RESOLUTION 55 (Spring 2016).
Checks and displays access links
The Origins of the Pursuit of Happiness, 7 WASHINGTON UNIVERSITY JURISPRUDENCE REVIEW 195 (2015).
Lost Options for Mutual Gain? The Layperson, the Lawyer, and Dispute Resolution in Early America, 28 OHIO STATE JOURNAL ON DISPUTE RESOLUTION 581 (2013)
Transformed, Not Transcended: The Role of Extrajudicial Dispute Resolution in Antebellum Kentucky and New Jersey, 48 AMERICAN JOURNAL OF LEGAL HISTORY 39 (2006)
More Publications By Carli N. Conklin
Latest News
Professor Conklin Appointed to American Bar Association Subcommittee
Center for the Study of Dispute Resolution Announces Winners of the Student Writing Competition
ABA Section of Dispute Resolution Conference Features Mizzou Law Faculty
Prof. Conklin Presents at Washington University School of Law