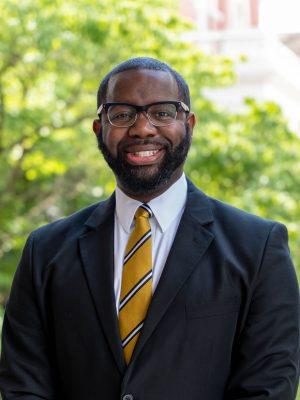 Vice Chancellor of Inclusion, Diversity & Equity
130 Jesse Hall
573-882-3394
Research Area
19th and 20th Century United States History
Education
B.G.S.-Louisiana State University
M.A.-Missouri State University
J.D.-Southern University Law Center
Ph.D.-University of Mississippi
Bio
Maurice D. Gipson is the Vice Chancellor for Inclusion, Diversity and Equity at the University of Missouri and an affiliate faculty member in the department of History and the department of Black Studies. Previously, he served as the Vice Chancellor for Diversity and Community Engagement and an instructor of history at Arkansas State University.  
A native of Ferriday, Louisiana, Dr. Gipson is a first-generation graduate of Louisiana State University and received his Juris Doctor from Southern University Law Center with an emphasis on civil rights.  Additionally, he has a Master's degree in history from Missouri State University and a Ph.D. in history, from the University of Mississippi.  In addition to his academic credentials, Dr. Gipson is also a licensed attorney.
Dr. Gipson is currently working on a monograph tentatively titled, A Natural Fit for the Natural State: Arkansas' Black Power Movement which investigates the proliferation of Black Power organizations in Arkansas from the 1960s through the 1970s.  Some of his additional research projects include a reimagining of the civil rights movement in Arkansas and a historical analysis of Louisiana's split-jury law.    
Research Interests
African American history, African Diaspora, Black Power, Civil Rights Legislation, Social Movements, Law and Society
Courses Taught
HST-1410-African American History
HST 3410-History of Black Nationalism in the United States